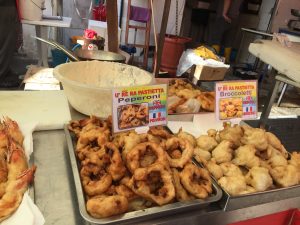 Palermo is an exciting city!
Beautiful theaters, green parks, amazing art with a such marble inlay decoration and golden mosaics in the baroque and norman age churches , baroque squares, spectacular fountains…
What else?
The pleasure of its food… Street Food!!!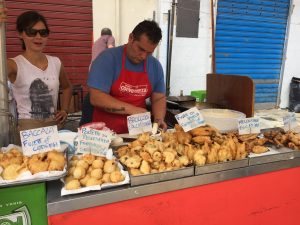 The history of the city throught out its flavors and its tradition: walking through the historical market and its narrow medieval streets, enjoy the different flavors and the old recipes of the sicilian cuisine.
Be part of Palermo culture…
… guided by me, of course!